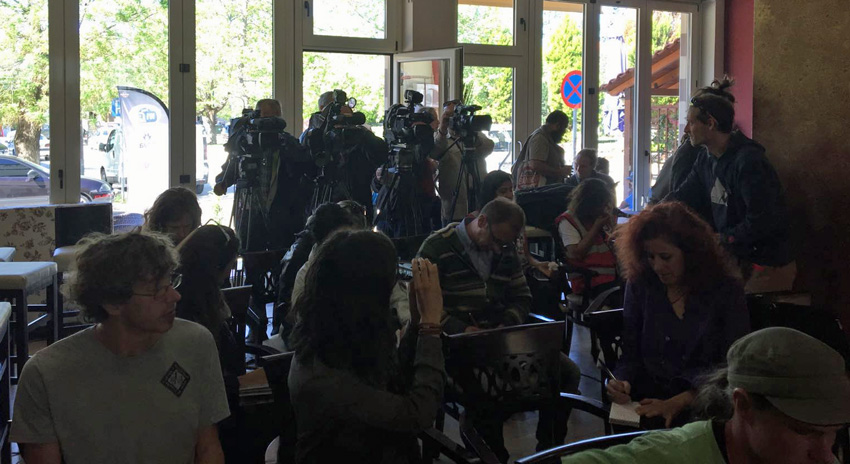 Volunteers from the Idomeni area have come together today to condemn statements made by media and prominent politicians. Volunteers have been accused of instigating unrest and violent protests in the Idomeni camp and the surrounding areas.
This is not true; we are not inciting violence or spreading false information. We believe that spreading false information amongst a vulnerable population is immoral, gives false hope and only causes more harm.
These false accusations have only resulted in the increase of police activity and the unjustified arrest and detention of at least 25 volunteers in recent days. These actions only reduce the already limited access the refugees in Greece have to basic needs such as; food, hygiene, medical care, shelter and education.
The attention should not be on the volunteers, but on the horrendous living situation in Idomeni and the ongoing breach of international human rights and refugee law. It is not dignified. The people of Idomeni camp believe they are treated inhumanely, especially after the violence they faced on Sunday the 10th of April. Thus it is understandable that those living in camp or other areas around the camp would respond with protests, due to the frustration at their hopeless situation.
Again, we condemn the false comments made by some media outlets. Thank you
Refugee Trauma Initiative
Volunteers Idomeni Coordination and Support Team
Ceriba
Idomeni Cultural Centre
Swiss Cross Help
Northern Lights Aid
Refugees START
and other independent volunteers